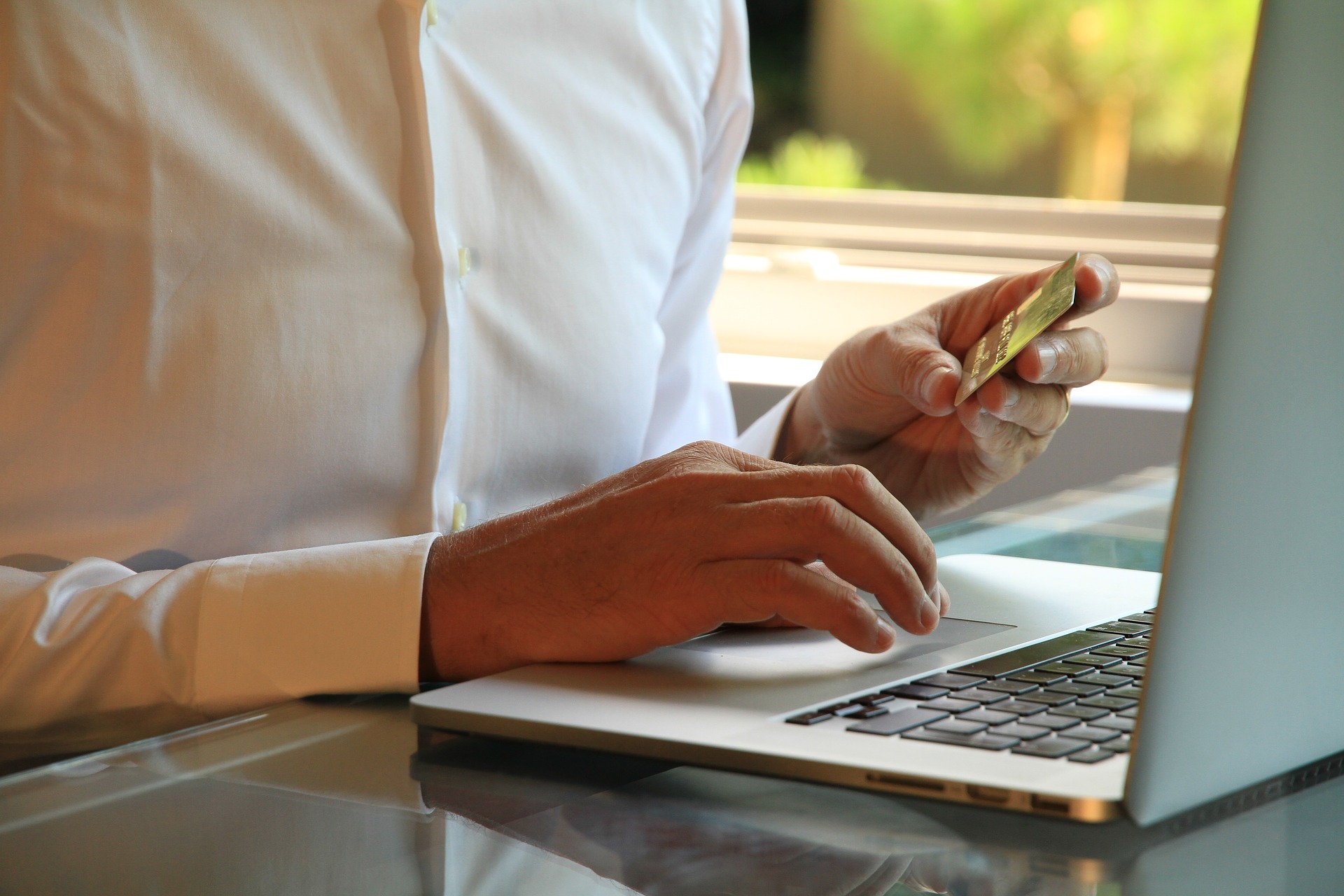 Now you can pay your lawn care bills online.
You ask and we listen! Charging a  credit card is a popular request from our customers, and we're very happy to add this feature to our website.
Pyramid Lawn & Tree Services have teamed up with yardbook and stripe (a payment processor) to give our clients the ability to pay their invoices with a credit card.
Disclaimer: At this moment yardbook and stripe are charging to all credit card transactions a processing fee of 4% + $0.30 per swipe if you want to avoid this fee; pay by check or contact us to arrange an alternative form of payment.
How does it work?
The next time we send you out an invoice via email, the message will include a payment link which will take you to our partner site yardbook where you can make the online payment.
Just Follow this 4 easy steps
1. In the email we sent you, you will find a "View Invoice" button click on it or touch it depending on your device, it will take you to yardbook.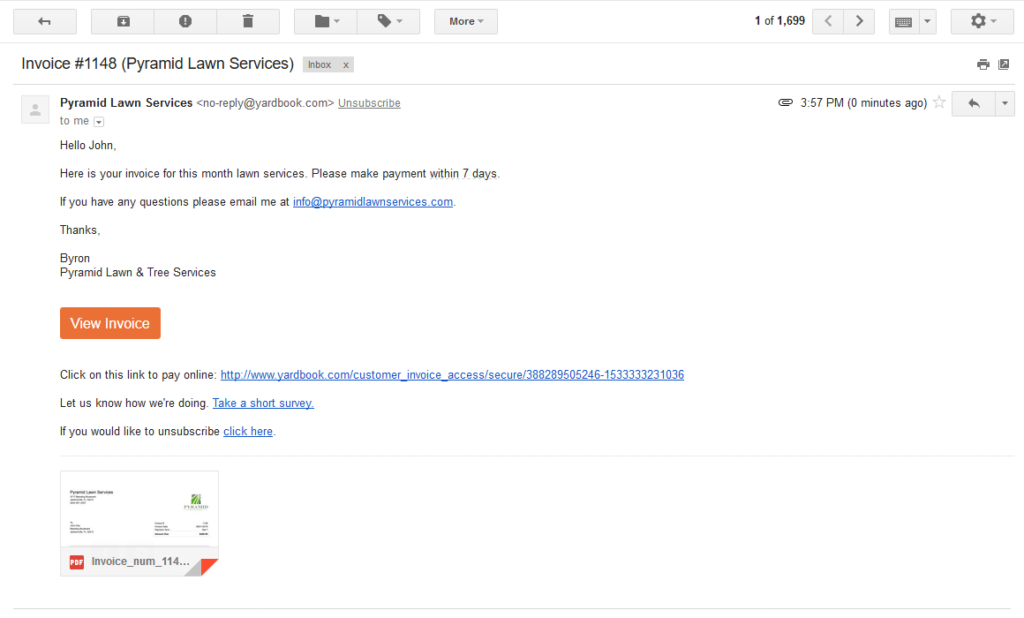 2. In Yardbook you will find all of your invoice information confirm everything is correct and then click on the "Pay Now" button.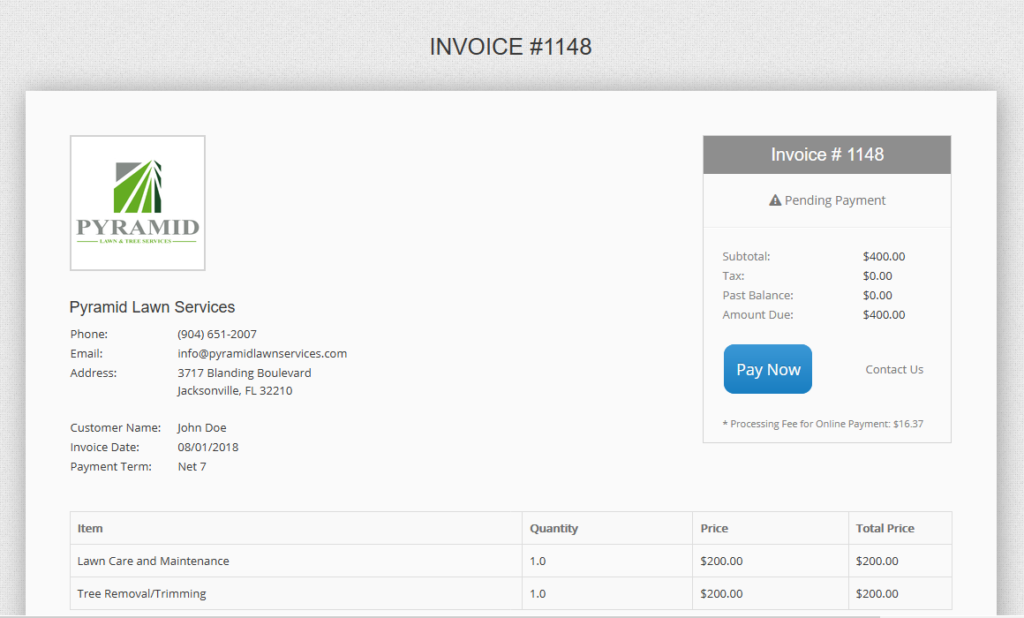 3. Afterward, a window will pop-up click on the "Pay Now" button, you'll have the option to add a tip if you want to.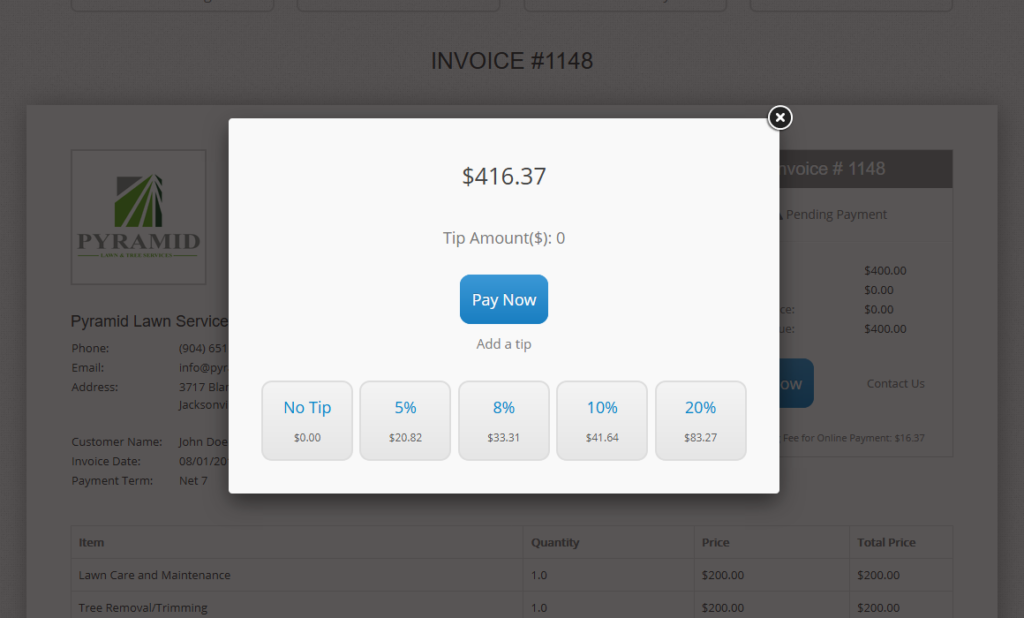 4. The next pop-up window will be the one where you add your email address and credit card information just click/press pay afterward to complete your transaction.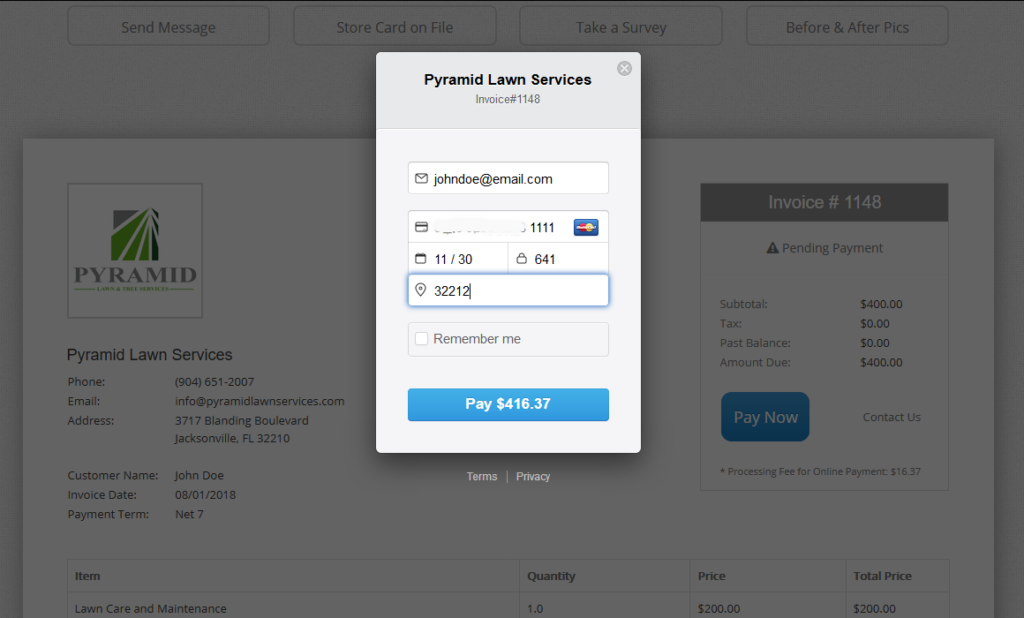 If everything went fine your credit card will be charged and you will receive a confirmation email from Stripe.
You can't find the link or you have a paper printed invoice
You can still make a payment even if you did not receive the invoice via email or your invoice was sent as a PDF attachment, at the bottom of your invoice will be a link to yardbook, copy that link into your internet browser.
You will be taken into a page that request your invoice number and the amount due, you have to fill the information correctly or the system won't find your invoice. Then just follow from step 2 of the previous step list.